Greenhouses and trainings for 22 socially vulnerable families in Krusevac
2020-09-23
Within the project "Direct socio-economic assistance to vulnerable families and local social service providers", implemented by the ASB in 4 local municipalities in Serbia, contracts were signed with 22 families from Krusevac, who will be granted with greenhouses and agricultural machinery.
***
On event spoke the Mayor of Krusevac, Mrs Jasmina Palurovic and Mr Gordan Velev, Director of ASB Serbia, informing the public about the project and assistance that will be provided to users in the coming period.
***
– All users will have field training based on greenhouse production, to get acquainted with the work in a practical way, as well as potential risks and problems they may encounter as producers – said Gordan Velev, director of the ASB Office in Belgrade, emphasizing the importance of long-term cooperation with the city of Kruševac on projects of economic empowerment of citizens, as well as economic investments of the Government of Germany.
The Mayor of Krusevac stated that there has been great interest in the program for years, and that she hopes that the cooperation with ASB will be continued.
The City Administration pointed out that the ASB and the German Ministry of Foreign Affairs have been helping socially endangered families and marginalized groups for years, as well as that they have donated around 187,000 euros for the current project – twice as much as last year.
As part of this action, ASB will distribute over 80 economic grants in the form of greenhouses, drip systems and accompanying equipment to the socially endangered population in Krusevac, Bela Palanka, Lucani and Choka.
A total of 22 users from the territory of the City of Krusevac and 20 users from the territory of other municipalities will sign agreements on the donation of greenhouse units from ASB, which will be realized by the end of the current year.

After signing the contract, and in parallel with the distribution of grants, all beneficiaries will be held field training "Basics of greenhouse production", where they will learn in a practical way about greenhouse production, potential risks and problems that producers may face, steps to successful and profitable production of goods.
Reminding, in April this year, cooperation agreements were signed between ASB and partner municipalities.
The family of Srbijanka Milanović (71) from Velika Kruševica also received a greenhouse. The entire household, which besides her consists of two sons, a daughter-in-law and two grandchildren, lives from agriculture.
– The sons used to work in a company that went bankrupt. One granddaughter graduated from high school and the other is studying economics. We have about three hectares of land, we plant vegetables and flowers, corn, wheat, we raise pigs – says Srbijanka Milanović.
She confirmed that getting a greenhouse means a lot to them because it will enable them to increase the production of vegetables and flowers.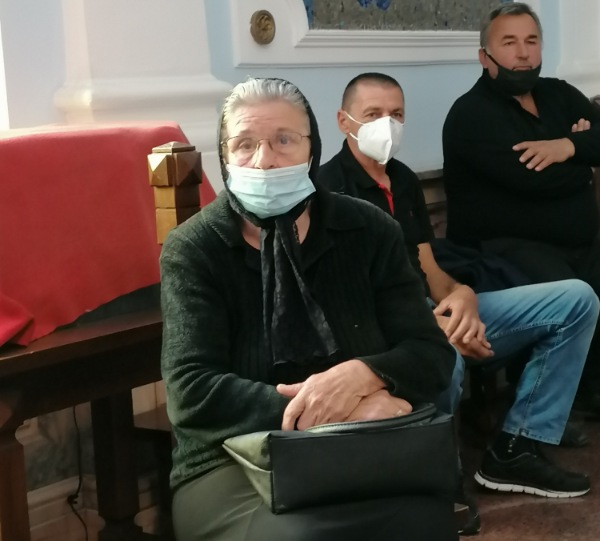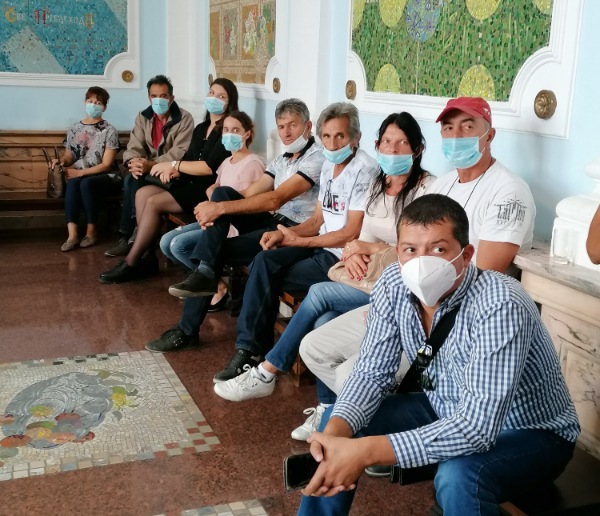 One of the beneficiaries of the project is Slavisa Djurdjevic form Krusevac, who also signed a contract for a greenhouse with ASB.
– This greenhouse means a lot for our whole family, as we have been engaged in greenhouse production, but we do not have very adequate conditions. Now we will get modern equipment, and we can employ the whole family and create additional income.
Miroslav Civic and his family were also awarded with a greenhouse.
– All of us living from the land where we produce goods, are been given opportunity now to make something that we couldn't produce before, to bring food for our families and additionally increase our incomes by selling it on the markets.
The project is funded by the German Ministry of Foreign Affairs, and implemented by the ASB with the support of local governments. The goal of the project is to contribute to the socio-economic inclusion of very vulnerable families and individuals in Serbia and to create better conditions for their life and employment.